George Orwell would be delighted to hear this. MPs on a Commons
committee have criticised politicians and civil servants for their poor usage of English. It often makes as much sense as the picture [
right
]. They said much language in reports was misleading, vague, euphemistic and full of jargon. It's exactly the kind of thing Orwell criticises in his essay 'Politics and the English Language' and that was written over 60 years ago. He said: "If you simplify your English, you are freed from the worst follies of orthodoxy."
I'm fed up of reading jargon too. I come across lots of it as part of my degree course, because I'm often attending council meetings and court cases - as well as reading the official reports before and after. It's no surprise that many people feel disillusioned with politics as it is often simply inaccessible to those who do not understand words and phrases such as: "rollouts, step changes, public domains, fit for purposes, stakeholder engagements, across the pieces, win-wins, level playing fields and going forwards". It's not big and it's not clever.
Let's take an example. A recent 'Recession to Recovery' report on the Sheffield City Council Cabinet website said: "Cabinet is asked [with] regard having been had to the City Strategy, and to the Secretary of State's issued guidance on the use of the well-being powers, to agree that, if successfully implemented, the various measures proposed in this report would be likely to promote to some extent at least the economic well-being of Sheffield in general and in particular those persons resident in the city who are directly or indirectly assisted by these measures."
Say again? I'll have a go myself. How about: "Cabinet should consult the City Strategy and Secretary of State, then use this report to benefit Sheffield's economy and residents." If you can do better, please have a go. I am no angel in avoiding jargon, but I certainly try to. I'm pleased the committee have brought this issue up, and hopefully some politicians can be taught how to write in a style that does not need to be decoded.
* * *
I know two people who work on the Worksop Guardian and their work is about to b
ecome a lot more expensive to read on the internet. Owner Johnston Press has announced it's going ahead with plans for an online paywall and trying to generate serious income from their website.
This is something of paramount importance in media circles at the moment, and we await to see how Rupert Murdoch implements the idea at The Sunday Times shortly. The Nottinghamshire paper will be one of six to charge £5 for a three-month subscription, along with the Ripley & Heanor News (Derbyshire), Whitby Gazette (Yorkshire), Carrick Gazette (Ayrshire) Southern Reporter (Selkirk), and Northumberland Gazette.
There are many questions that should be answered for Johnston during this experiment. Will people pay the money? Will it improve advertising? Will it affect printed circulation? Will it be rolled out nationally? Will it create more jobs? So many things to find out. The concept of local papers having niche content is certainly something that will help them. I've always thought specialist paper websites like Media Guardian and the Racing Post are much better suited to online payment, as they hold specific information which you often cannot find anywhere else.
It is the same with local news and I admire them for having a go and seeing what happens. I don't like to say it, but the future of local news could depend on how this goes. I really hope it works. Maybe it's time to buy some Johnston Press shares?
* * *
Living 300 miles away in Essex usually means I don't get much of a chance to see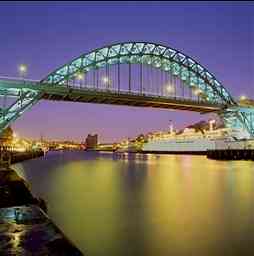 Newcastle United play at home. Despite being a loyal fan of the Toon Army for over a decade, I haven't seen them at St James' Park (or should that be the sportsdirect.com @ St James' Park Stadium?) for almost five years. Over that time I've probably watched over 150 matches involving Southend (my other team) and the Toon Army away from home.
But living 130 miles away in Sheffield makes it a little bit easier and I made the trip to Tyneside on Saturday to see a comfortable 3-0 win against Swansea City. It was the 24th football match I've seen this season and definitely the best atmosphere of any so far. Well, a Barnet v Southend friendly on a Tuesday night really doesn't compare.
The wonderful thing about Newcastle is that everyone in the city is so passionate about football. As soon as I got off the train with a friend at 1pm I could feel the excitement in the air as fans got ready for the match. It helps that the Magpies are top of the league at the moment, but the wonderful supporters in the north-east have always been one of my favourite elements of following Newcastle.
They absolutely love their football, and the difference in the city's feeling between the return of Kevin Keegan and relegation just shows what it means to them. I might have lived most of my life in Essex, but Newcastle is such a special place to me. I think it's because it's tucked up in the corner of England and has its own unique culture. And you can't beat an obese Geordie with his top off in the pouring rain. Magic.